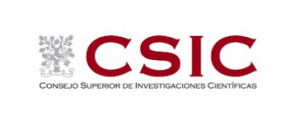 The Spanish National Research Council (CSIC) is the largest public institution dedicated to research in Spain and the third largest in Europe. Belonging to the Spanish Ministry of Economy and Competitiveness through the Secretary of State for Research, Development and Innovation, its main objective is to develop and promote research that will help bring about scientific and technological progress, and it is prepared to collaborate with Spanish and foreign organizations in order to achieve this aim. According to its Statute (article 4), its mission is to foster, coordinate, develop and promote scientific and technological research, of a multidisciplinary nature, in order to contribute to advancing knowledge and economic, social and cultural development, as well as to train staff and advise public and private entities on this matter. It has a staff of more than 13,000 employees, among these about 3,300 are permanent researchers and about 4,300 are pre- and post-doctoral researchers. The CSIC has 70 fully own institutes or centres distributed throughout Spain. In addition, it has 53 Joint Research Units with universities or other research institutions.
CSIC has considerable experience in both participating and managing R&D projects and training of research personnel. Under the 7th Framework Programme CSIC has signed approximately 700 actions (including 97 coordinated by CSIC and 47 ERC projects). Funding wise, CSIC is listed the 1st organisation in Spain and the 5th in Europe in the 7th Framework Programme, with a total FP7 contribution of over 260 million euros. During the first calls of H2020, in 2014, CSIC has had an intense participation in all programmes. It has been remarkable the participation in certain calls, such as ERC and Marie Curie, as well as in ICT, NMBP, and Social Challenges 1, 3 and 5. In early December 2014 CSIC has obtained 25 projects with a total financial contribution of over 6 million euros.
The Institute of Philosophy (IFS) of the CSIC will contribute to work package "Theory and Methodology" of the UNREST research project by providing updated input on the theoretical underpinnings of the politics of memory in general and on the ethical issues involved in the practices of restorative justice. The interdisciplinary research team Politics of Memory in Contemporary Spain: Contemporary Mass Graves Exhumations, based in CSIC's Institute for Language, Literature and Anthropology (ILLA), will lead the gathering and analysis of empirical research in work package "Mass Grave Exhumations", as well as supervise the whole implementation of the work package and its coordination with the rest of work packages.
Team: